Gail Freedman, Director & Producer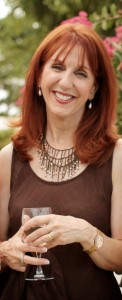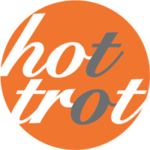 A one-time aspiring concert pianist, Gail Freedman abandoned the stage for the screen many years ago, with brief stops in academia, government and health care along the way.
It hasn't exactly been a planned migration, but in 20-plus years as an award-winning filmmaker, she has produced, directed and written dozens of documentaries on a wide range of subjects, through her company, Parrot Productions. She has also taught at the Columbia University Graduate School of Journalism.
Among her films is Making the 9/11 Memorial, a primetime special for The History Channel, which aired on the 10th anniversary of September 11th, when the Memorial opened.
Other notable films, among many, have included Breaking the Silence Barrier, Where's The Cure?, Generation Rx, Lessons for the Future, Giving While Living, and A Forever Family. Her creative output encompasses independent projects, as well as extensive work for PBS, network television, cable, syndication and the Internet, along with educational and non-profit films.
She was also Executive Producer of the 13-part PBS series, World@Large with David Gergen, as well as producer of the indie feature (and the world's first hyper-linked movie), The Onyx Project, starring David Strathairn. Early in her career, Gail worked at both CBS 60 Minutes and ABC 20/20.
Dina Potocki, Editor
Dina Potocki has an impressive track record & wide-ranging experience editing documentaries. With a strong sense of story and a gifted eye, she has worked on both independent films and television documentaries, including projects for PBS, ABC, A&E, The History Channel, Bravo, National Geographic, and Discovery. She & Gail Freedman have been crafting films together for 20+ years. Dina's noteworthy credits, among many, include Making the 9/11 Memorial, The World Was Ours, Out of the Shadows, Finding Kalman, Giving While Living, Generation Rx, Breaking the Silence Barrier, Lessons for the Future, and the forthcoming Forgetting The Many.
Elizabeth Watson, Executive Producer
Elizabeth Watson is an actress, filmmaker and musician. Also, as she notes proudly, a native New Yorker. Elizabeth's recent film, Home Invasion for the Holidays, garnered a nomination for Best Short Film in Quebec, Canada.
Caroleen Feeney, Executive Producer
Lauran & Myrna Bromley, Executive Producers
Lauran was born and raised in Honolulu and now resides in Illinois with Myrna Bromley, who was born in Puerto Rico, but has lived in Illinois most of her life. Lauran owns businesses worldwide, and Myrna's daily passion for ballroom dancing continues.
Joel Shapiro, Cinematography
Joel Shapiro is an Emmy Award-winning cinematographer. An expert in hand-held photography and in portrait lighting, he has worked in a wide range of documentary genres, including art, classical music, and dance. For six seasons, he was lead cinematographer on the Peabody Award-winning PBS series, Art in the 21st Century. His HBO film, A Child's Garden of Poetry, won a Directors Guild Award for best children's program. He was the D.P. for several Van Cliburn International Piano Competitions and for eight Dodge Poetry Festivals. He & Gail Freedman have worked together for over 15 years, including Making the 9/11 Memorial.
Diana Wilmar, Cinematography
Diana Wilmar has worked both locally and internationally on broadcast, commercial, and corporate productions for over 20 years. Her work has been shown on every major US television network as well as cable channels including Discovery, HBO, National Geographic, History Channel and A&E. PBS programs include: the Treasures of the World series, Oil and Water, Buyer Be Fair, Silent Killer, The Meaning of Food, Affluenza, and the Motherhood Manifesto. For her work in news, documentaries and features, she has won five local Emmy awards and a Silver Medal from the New York Film Festival.
John Cummings, Cinematography
John Cummings is a multi Emmy & Peabody Award-winning documentary cinematographer based in Cleveland, Ohio. For over two decades, he has been creating cinematic content ranging from feature-length films to TV segments & episodes for PBS, Discovery, History, HGTV, Animal Planet et al. Among his notable projects, in addition to Hot to Trot, are Yellowstone: Four Seasons After Fire; Aztec; Catholicism; and Violins of Hope: Strings of the Holocaust.
Vanessa Carr, Cinematography
Vanessa Carr is a San Francisco-based cinematographer specializing in verite-style shooting. She earned a Master's degree from the UC Berkeley Graduate School of Journalism. Among her documentary credits are Warning: This Drug Will Kill You(2017), The Destruction of Memory (2016), Heroin: Cape Cod, USA (2015), Code: Debugging the Gender Gap (2015), and T-Rex (2015). In her spare time, she likes escaping to nature and hopes to one day make her cats famous on the internet.
Allyson Newman, Original Music
Allyson Newman received a Master's degree in composition from the Sydney Conservartorium of Music and studied film scoring at USC in Los Angeles. Her first feature, Watermark, screened at the 2003 Cannes Film Festival. Allyson was awarded an Australian Guild of Screen Composers Award for her work in film music. She scored the 2015 award-winning documentary Limited Partnership, which premiered on PBS Independent Lens. She also co-scored comedy feature Spare Change, directed by Orange is the New Black producers Arturo Guzman and Jonathan Talbert. Alongside writing partner Matt Novack, Allyson scored the comedy series Filthy Preppy Teens (2016), as well as the Emmy-winning TV series Children's Hospital. She also scored the recently Emmy-nominated series Her Story.
Don Wyllie, DI Artist – Colorist
Don's career span of over twenty-five years as an on-line editor and colorist has helped his clients' films place at festivals including Sundance, Tribeca, South by Southwest, Toronto and Berlin. Among his wide range of projects are notable feature documentaries such as Enron: The Smartest Guys in the Room, Taxi to the Dark Side, NAS: Time is Illmatic, Black Panthers: Vanguard of the Revolution, and Tell Them We are Rising.
Brian Langman, Sound Editor & Re-recording Mixer
Brian has been a sound professional for over 25 years. He has credits ranging from large studio features, to documentaries, to museum installations. Together with Gail, he had a great time forming the soundtrack for Hot to Trot.
Michael Grimes, Music Rights & Clearances
Michael Grimes is the owner of Graygun Sound & Vision, an entertainment consultancy business specializing in music and media licensing for film, television and digital productions. Michael also works closely with musicians, songwriters, producers, publishers and record labels, advising on creative licensing projects. He has a long association with New York City's noted performance, music and nightclub cultures, where he has collaborated in promoting live event projects. In addition to his diverse professional associations, Michael maintains strong business relationships with a range of entertainment firms, including EMI/Sony ATV Music, MTV, VH1, and Logo networks.
Jonathan Hecht/Venn Arts, Music Rights & Clearances
Prior to establishing Venn Arts, Jonathan Hecht held creative licensing and brand partnership positions at Sony Music Entertainment, EMI Records (now Universal Music Group), Red Light Management, and Tribal Brands (former music agency to Verizon Wireless).
Tom Bergin, Audio Recording
Tom Bergin began his career in film installing camera mounts in helicopters. Not long after, Tom began recording audio for CBS News, specializing in fast-moving, documentary-style journalism. Capturing sound while solving problems was paramount. Tom has worked on many documentary features, including "An Inconvenient Truth" and "My Architect", as well as various projects for PUBLIC POLICY PRODUCTIONS, WORLDWIDE DOCUMENTARIES and MAYSLES FILMS. Tom's work on feature documentaries epitomizes why he became a soundman: to mic people and turn knobs in the pursuit of spreading knowledge.
Lauretta Molitor, Audio Recording
Lauretta started working on documentaries while still in high school, volunteering at her local PBS station (KPBS) in San Diego. After a short stint in the sound department at a San Francisco rental house in the mid-80s, she's been doing freelance production sound since 1987. She's amassed an impressive resume, with dozens of credits on feature docs, as well as national PBS series, including NOVA, Frontline, P.O.V., and Independent Lens. Past projects include, among others, We Were Here, The Celluloid Closet, The New Americans, It's Elementary, Waging A Living, and Crude. Other films in the works, in addition to Hot to Trot, are about early feminism, superheroes, and folk musicians. Lauretta also guest teaches at local colleges and mentors young, aspiring audio engineers.
Jai Sen, Digital Consultant
Jai is a digital media consultant and graphic novelist based in Brooklyn. He has been a digital and interactive media specialist since the early days of the internet, working on commercial clients and more recently, since 2008, on nonprofit and philanthropy websites. His work as an author includes a series of award-winning illustrated stories taken from Malay folktales, The Malay Mysteries, and an alternate history of the empire of Alexander the Great called The Golden Vine.
Chris Munger, Music Supervisor
Chris Munger, owner of Munger Music, Inc., works in new business, composing, branding, negotiating, company acquisitions, music supervisor, licensing, partnerships and consulting. He oversees, streamlines and rolls out new technologies, as well as develops new joint ventures. Chris is also a talented composer with a signature sound as a live and studio-recording guitarist. In addition to film work, his TV clients include NBC, MTV, MSG, NHL, NBC Sports, VH1, NFL Super Bowl, TV One, and Comedy Central.