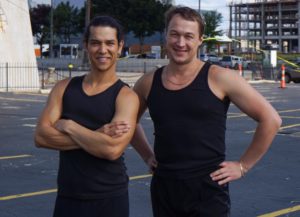 Born in Kazakhstan, Nikolai Shpakov grew up in the Russian city of Chelyabinsk, in the Ural mountain region, the only child of an architect father and an attorney mother.  He started dancing "before I learned how to walk," he says, first Russian folk dancing, then jazz, and finally ballroom when he was 10 years old (both Latin and Standard).
After college, Nikolai was inspired to study law by his mother, a nurse who went back to school to become a lawyer. He thought that dance would be a "serious hobby." But it was in his blood, and he and his female dance partner, Yana, competed successfully in the Ural/Siberian region for several years.  In his third year of school, he and Yana were offered the chance to come to New York City to teach ballroom.
He decided to follow his heart, and he and Yana emigrated to America in late 1998, and found enormous success on the Latin ballroom circuit, as Nikolai did with his subsequent dance partners as well.  Meanwhile, he formed his own ballroom studio and has become one of the top-ranked pro/am teachers in the country.
Nikolai's dance partnership with Ernesto Palma, which began in winter 2014, was his first foray into same-sex dancing. Within three months, they won their first competition together, winning the national title for Latin at April Follies in Califiornia (the biggest same-sex comp in America). Their next big challenge came several months later, at the 2014 international Gay Games.
Photos: Curt Worden.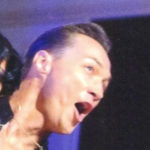 Need an amazing dance instructor?
Nikolai teaches dance in New York City and Hawthorne, NY. Visit his site.